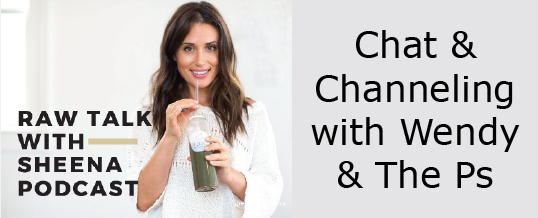 I had the opportunity to sit down to chat and channel with Sheena Mannina and Amberleigh Carter for the Raw Talk with Sheena podcast. What an absolute delight!
The Ps share their perspective on the energy coming in for the next 6 months, self-care, patience for the body, dreams, creating new pathways and more. There's even a pretty potent Language of Light Activation at the end.
You'll find the free recording of the podcast here on Soundcloud or on iTunes.
I hope you'll enjoy spending time with these lovely ladies as much as I did.
Feel free to share this podcast or leave us a comment below. We'd love to hear from you!