When:
05/04/2016 @ 3:00 PM – 4:00 PM
2016-05-04T15:00:00-07:00
2016-05-04T16:00:00-07:00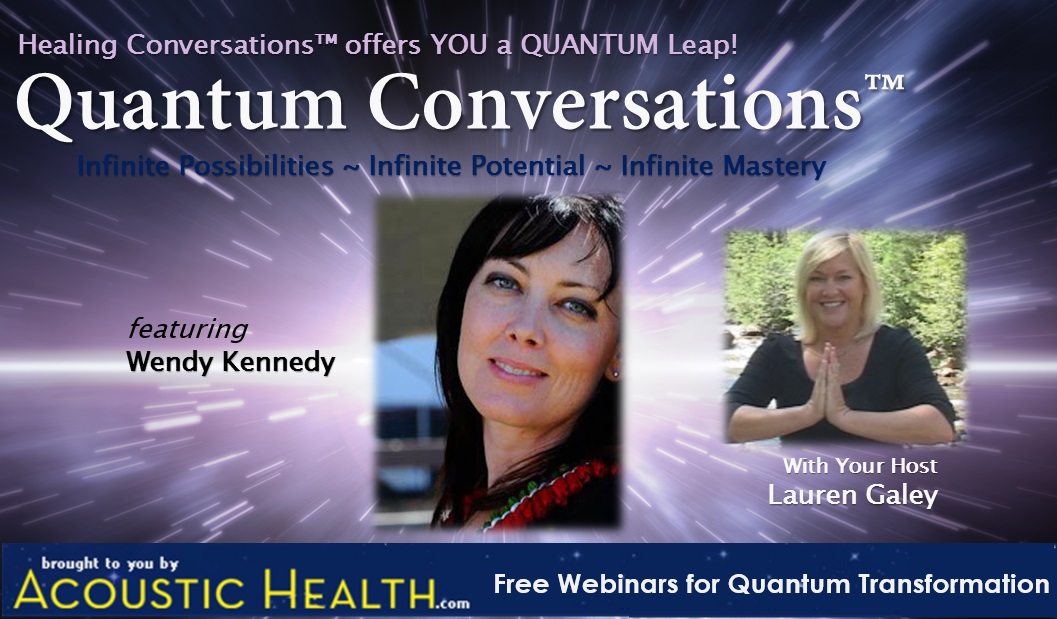 Wendy joins Lauren Galey for the Quantum Conversations Online Summit
This series will EMPOWER & ENLIGHTEN you in your remembrance of your true mastery and your Divine Purpose for being here on this planet. Each Quantum Conversation assists you in moving into and maintaining the high vibrational frequencies of Joy, Unconditional Love, Gratitude, Praise, and Compassion. These are the creative forces of the universe that will change your life…and you'll be shown how to use them by world-renowned spiritual teachers & healers who share step-by-step processes, meditations, activations, visualizations, and information in every show.
Register here for this Free Series: www.acoustichealth.com/conversations.htm
You will get an email from Lauren Galey 2 hours before each event and can listen to the replays anytime.