When:
11/09/2017 @ 5:00 PM – 7:00 PM
2017-11-09T17:00:00-08:00
2017-11-09T19:00:00-08:00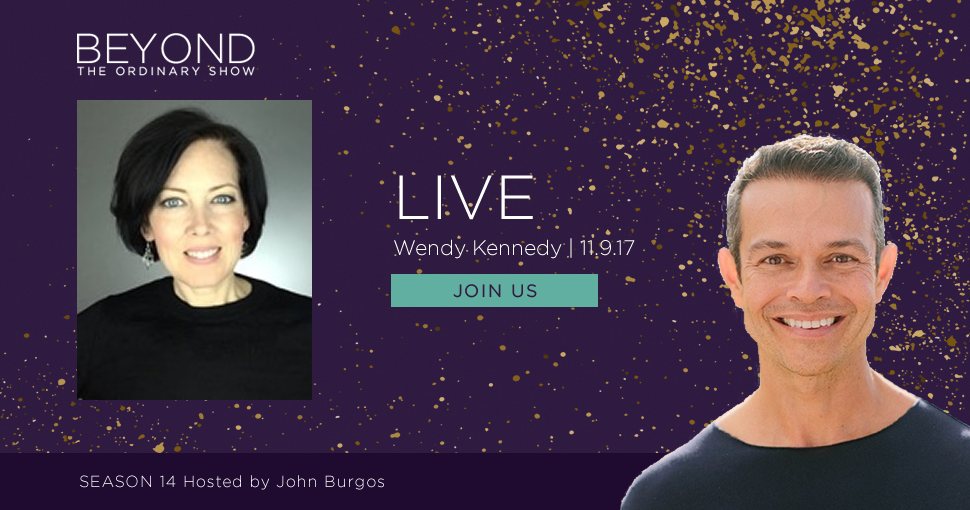 Join Wendy for a free in-depth webinar with John Burgos, host of Beyond The Ordinary Show. Wendy is honored to be a featured guest on this global platform showcasing the world's foremost transformational leaders.
No matter where you are in your spiritual and cosmic evolution we are at a point where it is time to gather everything that you have learned and get serious about how to apply it in order to create the life that your heart and soul long for. There is a flood of new opportunities available to us now, and Wendy (along with John and all his amazing guests) want to share with you how to take advantage of these energies in most empowered way possible.
Mark your calendars and sign up for this FREE, interactive webinar.
As part of my community, if you use this link to access the program, you'll receive special "VIP Seating"