When:
07/13/2016 @ 5:00 PM – 7:00 PM
2016-07-13T17:00:00-07:00
2016-07-13T19:00:00-07:00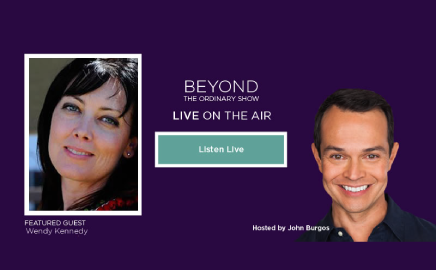 Join Wendy for a free in depth webinar with John Burgos, host of Beyond The Ordinary Show. Wendy is honored to be a featured guest on this global platform showcasing the world's foremost transformational leaders.
Together we are paving the road as we share insights to assist and to guide you to a new world where miracles are replacing the illusion of pain and struggle. In this webinar series Wendy will teach you how to access this new vibration and maintain its frequency so that it becomes a part of your everyday life.
Mark your calendars and sign up for this FREE, interactive webinar